Tinkering with slide backgrounds probably isn't high on your priority list.
It's not on ours, either, which is why we thought hard about how to make it as quick and easy as possible to change slide backgrounds in Proclaim.
This article shows you those shortcuts. It's a quick rundown of how to change backgrounds in Proclaim, complete with training videos and GIFs. You'll learn how to:
Drag and drop images so they stack on top of each other
Change the background of multiple service items all at once
Quickly find and use your most recent and most-used media templates
All of this amounts to spending less time on your presentation each week. A few minutes of training now can save you hours of work later, so check out the shortcuts now.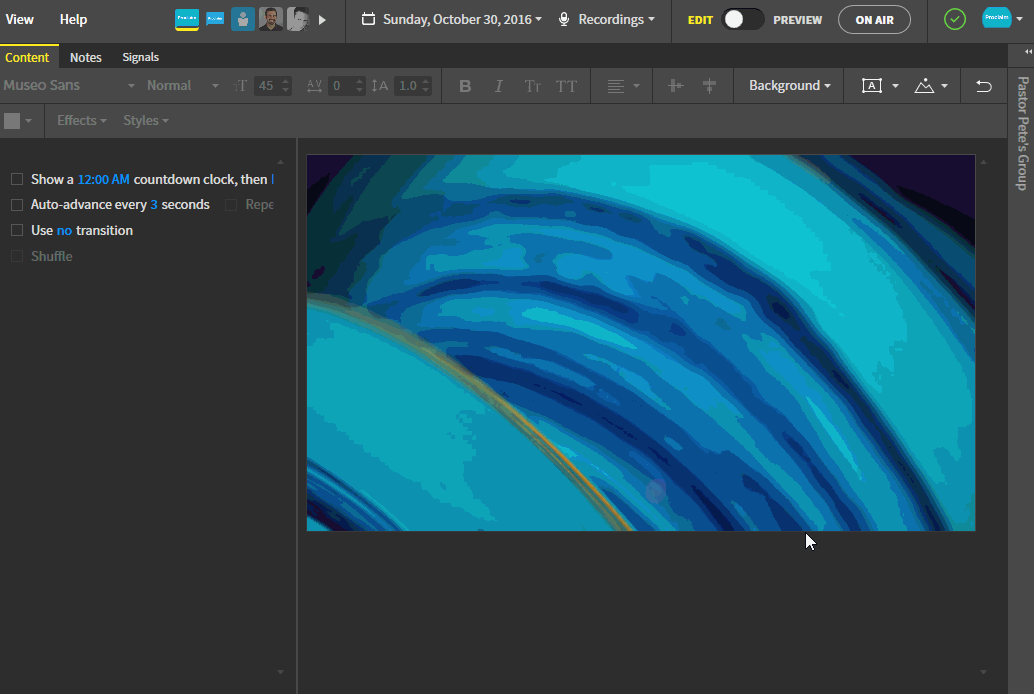 Don't have Proclaim?
Start a free 30-day trial (no credit card required). For a month you and your whole church will get access to powerful church presentation software, plus Pro Media, a collection of over 14,000 pieces of media designed just for churches.