Pads are a great way to add tasteful ambience to your service. They are flexible audio tracks that provide background music for songs, prayer sessions, or sermons.
How to add Pads to your Proclaim presentation
For slightly more detailed instructions, plus links to related items, check out this article. Otherwise, here's the simple rundown.
Adding a Pad to a song
Click Add Item in the menu at the top of the screen, and select Song.
Find the song in the order of service on the left side of the screen, and click the little speaker icon to the right.
If this is your first time adding a Pad to your presentation, select Import… from the list, then select an audio file from your computer. Otherwise, select Browse Audio and find your track.
At the bottom of the playlist pop-up, choose Continue/Repeat until: End of service item. The Pad will now loop continuously for the duration of the song service item, and then fade out when you advance to the next service item.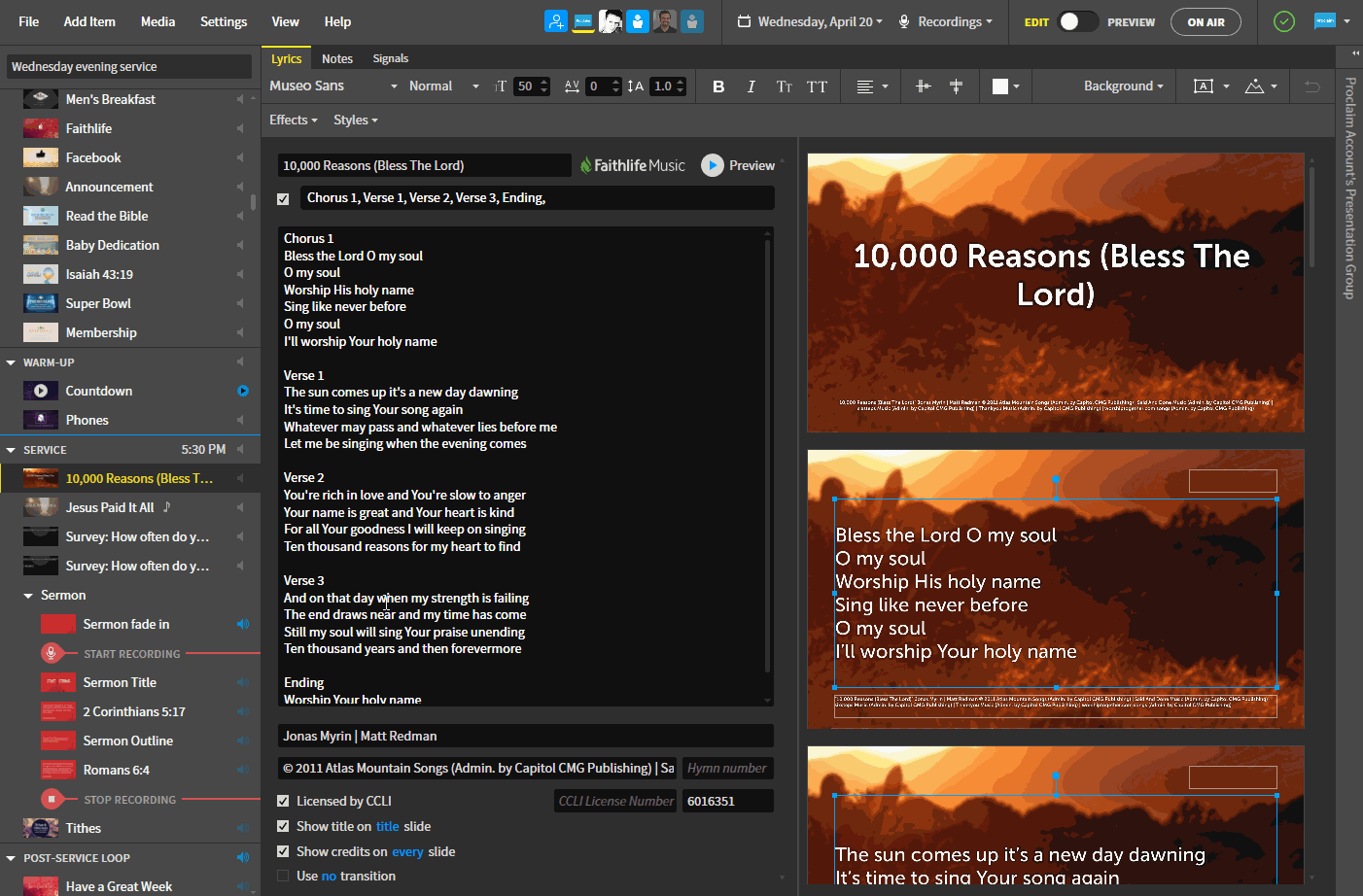 Adding a Pad to a service section
Follow the same steps above, but instead of clicking the speaker icon next to a service item (step 2), click the icon next to the whole service section.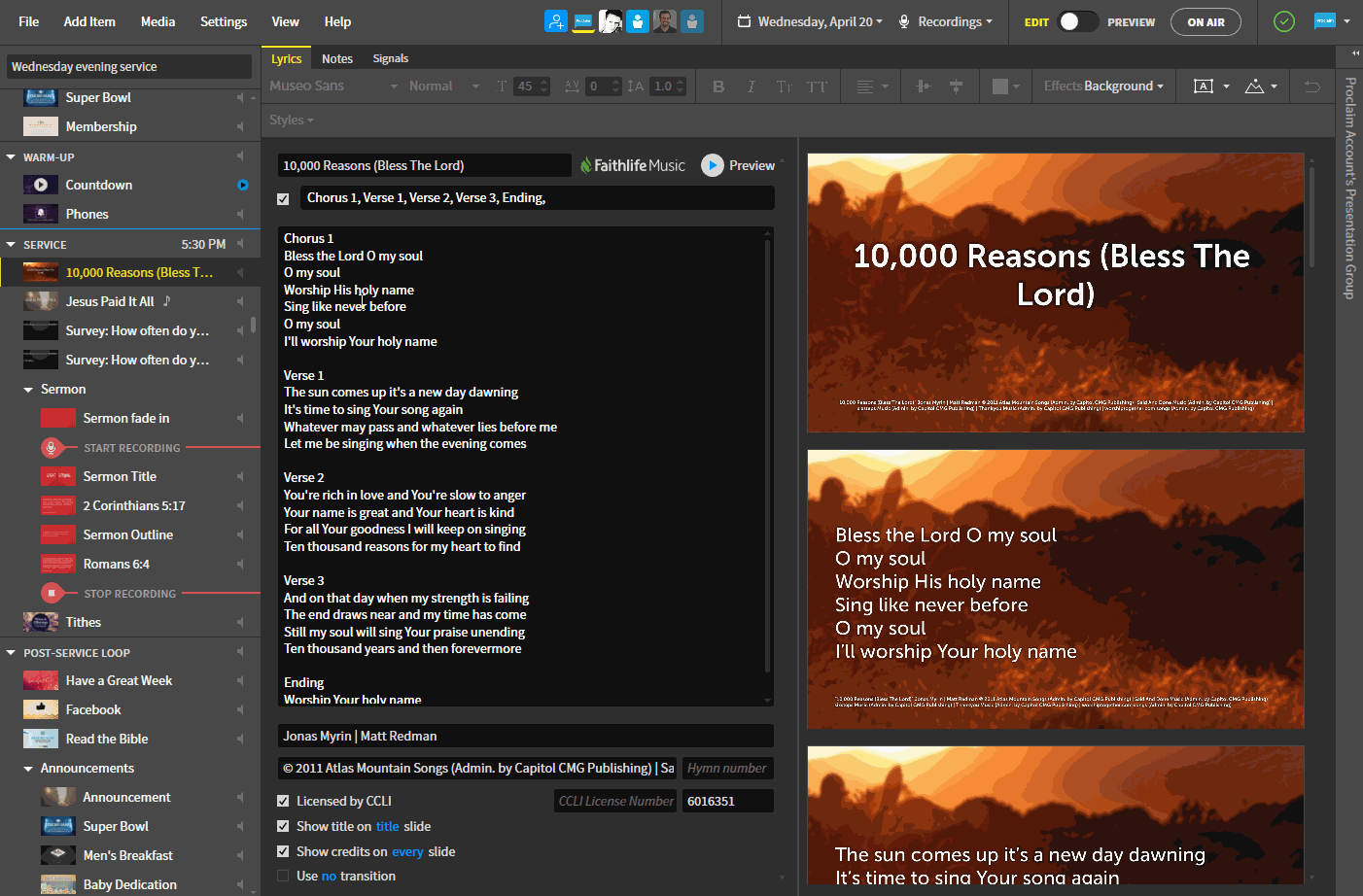 At the bottom of the playlist pop-up, choose Continue/Repeat until: End of section to loop the Pad until the end of the section. If you also want to keep the Pad playing after the service, choose Stopped in the repeat options.
That's it! Enjoy this easy way to add ambience and texture to your worship service.
Don't yet have Faithlife Proclaim?
Start a free 30-day trial (no credit card required). For a month, you and your church will get access to powerful church presentation software, plus Pro Media, a collection of over 14,000 pieces of media designed just for churches. And you'll be able to use Digital Signage to its full capacity to keep your church informed, inspired, and engaged.